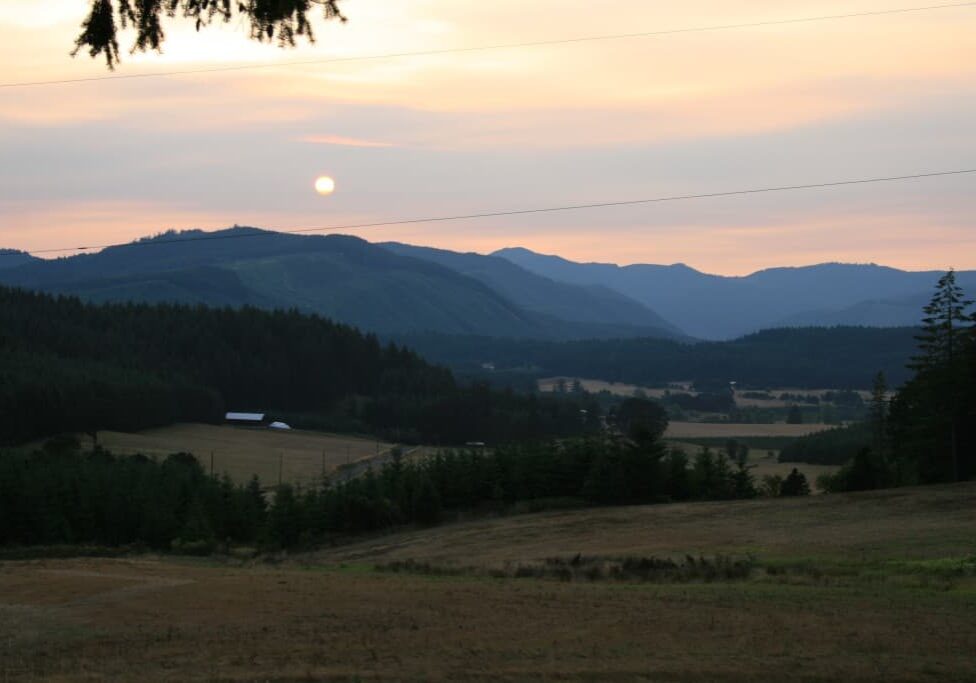 Sylvanus means "Of The Forest" in Latin, and we are indeed surrounded on three sides by a curtain of Oregon firs, abounding in deer, elk, panthers, bobcats, bears and gorgeous birdlife. The western side of the property opens to the panorama of Moores Valley below and the foothills of the Coast Range beyond.
Sylvanus Estate is found on upper slopes of the entrance to the valley's expanse. Rising from around 400 ft to 700ft above sea level, our aspect, well-drained soils, and temperatures are ideal for wine grapes.
The valley floor is rich and supports everything from grass-fed cattle to delicious cherries.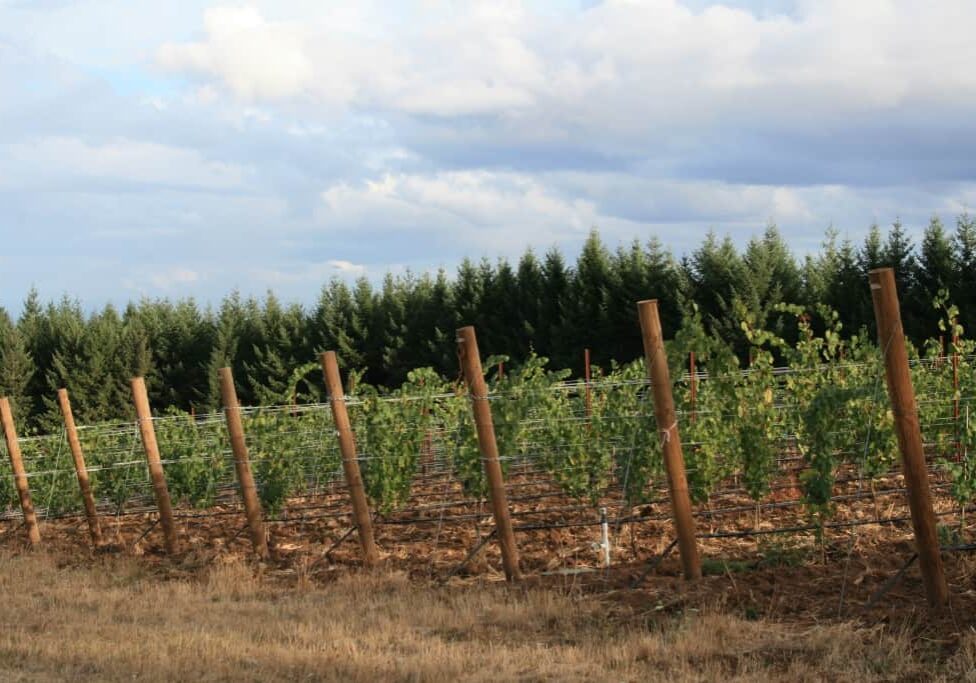 Appropriately, we also look to Sylvanus Moore, the namesake of Moores Valley.  The pioneering spirit of this Oregon frontiersman lead him to break the Hudson Bay Company's monopoly on cattle breeding stock in Oregon.
Sylvanus Moore undertook the hard journey down to the rancheros of Northern California.  There he bought stock, and drove this herd north to the Yamhill district of Oregon, with our lovely valley their destination.  Descendants of those cows may yet graze on the lush grass of the valley floor.
Be part of Sylvanus Estate.
Contact us to:
Learn more about upcoming events.
Keep up with the latest news.
Get on the allocation list!